Fibreglass
Roofing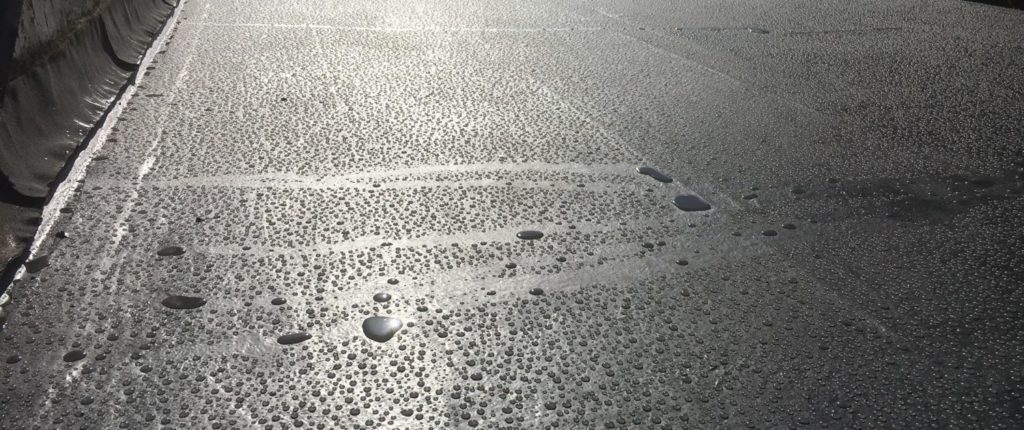 Fibreglass is ideal for commercial and industrial roofing applications. Our system is applied without the use of flame or heat significantly reducing risk. The fibreglass cures within a few hours of being laid. It is an excellent waterproofing material and ideal for gutters and gullies. Fibreglass can be used instead of expensive high value lead and copper and is available in a range of colours and finish options.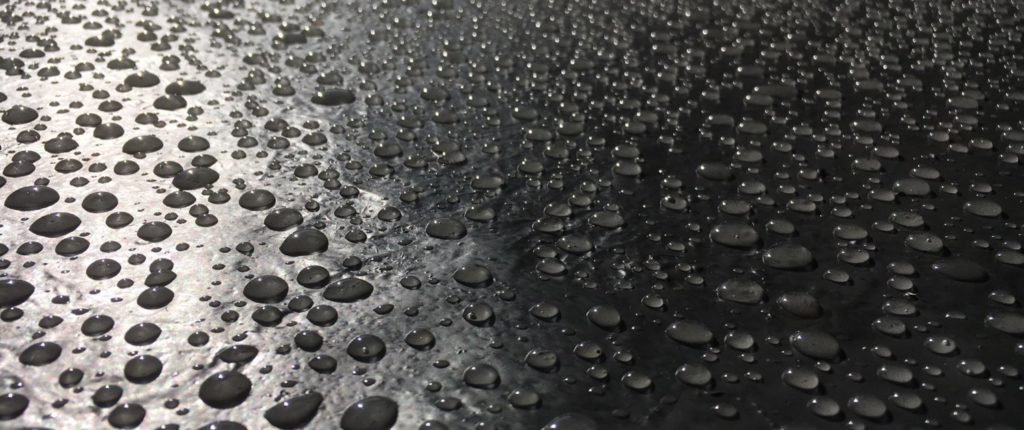 Fibreglass can be applied to roofs, extensions, dormers, garages, dormer roofs, gullies, and balconies. It far outlasts felt roofs and unlike felt roofs does not damage easily. It does not attract lichen or moss growth so is virtually maintenance free and available in a wide range of colours and finishes.
---
Can a fibreglass roof be repaired?
Fibreglass will generally never need repairing under normal circumstances. However if it has suffered an impact, such as from falling tiles or a heavy object, then the damaged area will simply be cut out and a patch repair bonded in. A new layer of gel-coat is applied and the repair will be difficult to detect. The repair will remain as watertight as the rest of the roof.
With damaged felt you may have no choice but to replace the whole roof covering. Where ever there is a seam (joint) in felt or rubberized roof coverings there is an opportunity for water to penetrate. With fibreglass flat roofs there are no seams it is chemically bonded and completely encapsulates the entire structure.
What other areas can fiberglass be used?
Fibreglass is extremely versatile and can be used in many different ways. It can be used on flat and pitched roofs. It can be used to form gullies and upstands and Parapets and capping stones. It can also be used to instead of or to replace lead and copper work. A cheap replacement and negates theft problems.
Do Fiberglass roofs need to be cleaned?
Fibreglass is virtually maintenance free. If it gets dirty for whatever reason, just clean it with clean water from a mop and bucket or a pressure washer (assuming it is safe to do so).
What colours and finishes are available?
There are a wide variety of colour finishes available. The fiberglass can be done in a standard smooth finish or if the area is to be walked on then a textured non slip finish can be achieved.
Is fiberglass environmentally friendly?
Yes! Once cured, a fibreglass roof is completely 'inert'. Fibreglass does not deteriate or rot and does not produce residues. Fibreglass does not encourage growths of lichen or moss and is extremely durable and outlasts all other conventional roof coverings. The impact on the environment is substantial as roofs are not replaced so often therefore less materials are used and because there are no joints or seams then leakage into buildings is eliminated saving damage to rooms and sometimes entire buildings.
When constructing a roof we only use 18mm OSB3 boards which fully compliant with the 'Forestry stewardship council. The fiberglass is applied cold which not only eliminates the risk of fire (unlike felt roofs which require butane burning torches and the tar used has to be extremely hot.
Are fiberglass roofs energy effiecient?
Yes. Fibreglass roofs are as efficient as other roof coverings. If required Kingspan insulation can be included in the roof construction which will considerably improve the energy efficiency of the building.
Does a fiberglass roof require maintenance?
The advantages of fibreglass roofs is that they need virtually no maintenance. After maybe 20 to 30 years or so it is advisable to apply a new top coat to the roof (this is the finish coat that gives it its colour). The roof should then be good for another 20 to 30 years.
See our videos and downloadable guides below for more information.